How Do You Know You Might Have Sleep Apnea?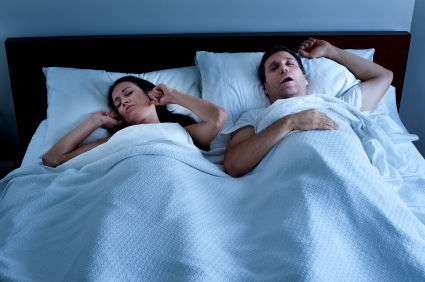 Sleep apnea is a condition that affects millions of Americans. Sleep apnea is a condition in which you wake up several times a night due to pauses in breathing. In most cases, you are completely unaware that this is happening. Every time you wake up, your body has to start its sleep cycles all over again. When you are unable to complete your necessary sleep cycles, your body cannot properly rest and heal, leaving you feeling exhausted day after day. If you suspect that you have sleep apnea, Long Island Smile can help.


You are Constantly Tired

One of the biggest indicators of sleep apnea is chronic daytime fatigue, even if you think you slept for a full night. However, with sleep apnea, you wake up numerous times during the course of the night. All of these interruptions in your sleep interrupt your natural sleep cycles, preventing you from properly completing them. In addition to feeling sleepy during the day, you may have difficulty concentrating on your daily tasks. You may even find yourself falling asleep during the day, including while doing important tasks like driving.


You Snore

Snoring is often thought to be funny. Your partner may find it irritating. If you snore, it could be an indication that something serious is going on. Snoring is the result of vibrations in the upper respiratory airway while you sleep. It occurs when your airway is partially blocked. Most people are generally unaware that they snore unless someone tells them. Waking up with a sore or dry throat can also be an indication. While snoring itself does not indicate sleep apnea, loud, disruptive snoring that occurs night after night can indicate a problem.


You Wake Up Gasping for Air

When you have sleep apnea, you temporarily stop breathing. With obstructive sleep apnea, the most common type of sleep apnea, your airway becomes blocked by your tongue or other fatty tissues in your throat. While you are usually unaware that you are waking up when you experience an apneic event, you may sometimes wake up feeling like you are gasping for breath.


You are Irritable or Experience Mood Swings

When you do not get enough sleep, your mood can be significantly affected. You may become more irritable, cranky, or short-tempered. If sleep apnea goes untreated for long enough, it can also lead to depression and anxiety.


You Suffer Chronic Headaches

With your sleeping constantly interrupted, oxygen flow to your brain is decreased. With lower oxygen levels, blood vessels widen, which can lead to headaches. If you wake up with a headache, it can indicate that you are not getting enough sleep, despite going to bed at a decent time.


You Have High Blood Pressure

High blood pressure, called hypertension, is linked to sleep apnea. When pauses in breathing cause your brain to wake up, the brain also realizes that there is not enough oxygen in your blood. This can trigger a spike in blood pressure as the blood vessels are restricted to get you breathing again. Over time, the body becomes accustomed to restricted blood vessels, which causes hypertension to persist into the waking hours.

If you suspect that you might have sleep apnea, a sleep study can help provide you with an accurate diagnosis. If you are diagnosed with sleep apnea, we can help with oral appliance therapy. For more information, call Long Island Smile at (516) 243-7473 today.

Schedule an Appointment
Login To Our Patient Portal
Proud Member
of
cerecdoctors.com Academy
cerecdoctors.com Academy members recognize the importance of continued learning, and staying at the forefront of digital dental technology. Through their membership on cerecedoctors.com, the world's most respected source of CEREC education, Academy members have access to resources that are beyond the reach of many of their peers. This includes exclusive education and learning opportunities for every member of the dental team.
The cerecdoctors.com Academy logo you see on this practice's website ensures that you are supported by the knowledge, experience and skills of a professional team dedicated to providing exemplary patient care.